Learn Everything About
How to Buy Your 1st Private Property

A Workshop by Property Club Singapore
When you are about to buy the most expensive item in your life,
you'd better get it right.
Answer 1st time buyer questions: 'when can I buy', 'what to buy' and 'how to buy'
Countless smart tips to buy 1st property for own stay or for investment
Save you tons of money from making costly mistakes
Who Should Attend
​1st time buyers of private properties
Aspiring property investors
What You'll Learn
Key concepts of money, wealth and financial management
How to speed up your savings to buy that 1st property

Exercise

- Improving my finances in 90 days
Successful tips to buy properties at a young age
Affordability - Am I ready to buy now?

Exercise

- Make your step-by-step property investment plan
Group Discussion

- How to avoid falling prey to property scams and traps
​Where to find properties suitable for 1st time buyers
Why ​cheap properties are cheap for a reason
​How to spot the gems in cheap properties

​Exercise

- Calculating return of an investment property
Dealing with property agents and how to find good ones
Driving out competition to bag your target property
Mastering negotiation techniques as a buyer and landlord

Role Play

- Negotiate successfully to buy at a bargain
​What to expect from Offer to Purchase to Sale Completion
Getting the most of housing loans
Tips of engaging a conveyancing lawyer

Quiz

- Everything you should know buying your 1st property
(Note: Strictly NO marketing of local or overseas properties, property-related products or services.)
Who's Your Trainer
Vina Ip is a property enthusiast who bought her first condominium unit for rent since 2002. In the next 4½ years, she built up a portfolio of 5 private properties. By 2008, its total value had more than doubled. By 2011, she sold 4 of her properties, realizing a net profit of 80 to 120 percent.
In 2010, she set up a personal blog PropertySoul.com to share her experiences as a property investor and to exchange ideas with fellow investors on accumulating wealth through properties. In 2014, she published her first book No B.S. Guide to Property Investment. The book was a bestseller in Kinokuniya and Times bookstores. It was now in its fourth reprint.
She is also the founder of Property Club Singapore - a neutral platform for the learning and networking of like-minded private property buyers, investors and owners. Seminars, talks, workshops and networking sessions are organized regularly.
What Did Participants Say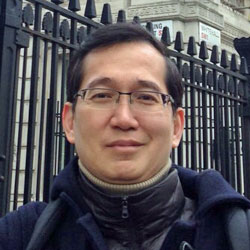 Louis Lim Regional Energy Management
"The workshop is excellent and extremely useful! I especially like the first part on getting ready to buy your first property."
"A useful workshop for new investors. A good refresher course for seasoned investors."

Derek Goh Businessman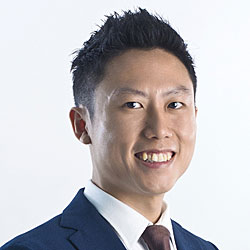 Alvin Chow CEO, Dr Wealth
"The workshop offers useful tips, rules of thumb and things to take note. I feel more confident buying properties after the workshop."
How to Register
October 29, 2017 (Sun)
9.30 a.m. - 4.30 p.m.
National Library
$299
 (1 pax)

, $549

(2 pax)

for members
$449
(1 pax),

$849

(2 pax)

for non-members

​Payment Method
​By bank transfer to DBS Bank Current Account number 066-902-8008.
By crossed cheque made payable to "PROPERTY CLUB SINGAPORE PTE LTD". Mail to Choa Chu Kang Central Post Office, PO Box 251, Singapore 916839.
By paypal (add 4% paypal service charge).
Please consider register with your spouse or a friend. Signing up in pairs can significantly increase your attention in class, multiply what you learn and maximize the chances to apply what you learned at the workshop.
For members, please log in and make your payment here.
​You can register as a member to enjoy the benefits.
For non-members, please register with your paypal account or debit/credit card by clicking the button below:
1. Registration for 1 pax
2. Registration for 2 pax
Please contact us if you need any assistance.