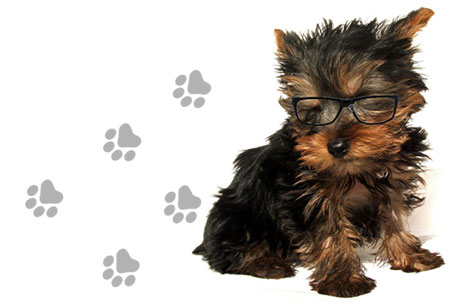 Reading Property Signs In the Year of the Dog
An education seminar by Property Club Singapore

Venue Sponsors





Event Details
Date : January 13, 2018 (Saturday)
Time : 10 a.m. – 2 p.m.
Venue: OUE Downtown 2


Agenda
Digging the Truth In A Market With Mixed Signals
Tay Kah Poh, Executive Director and Head of Residential Sales & Leasing, Knight Frank Singapore
- Latest market data and trends on new launch, resale and rental
- Not the same breed: varied performances of residential districts and property classes
- Local property opportunities and risks in 2018

Year of the Dog: How Not to Bark Up the Wrong Tree
Vina Ip, Blogger, PropertySoul.com
- Where are we in the property life cycle
- Implications of developers' aggressive land bidding and en bloc craze
- Recommendations for homebuyers and investors in 2018

How High Can Interest Rates Jump in 2018?
Paul Ho, Founder, iCompareLoan.com
- What spike interest rate hikes in Singapore
- When to lock down rates in new purchase and refinancing
- How to pick the best housing loan package in the current market

Hounding Physical Properties Or Chasing After REITs
Kenny Loh, Blogger, MyStocksInvesting.com
- Physical properties or REITs: which is more suitable for me
- Telling the good REITs from the bad ones
- REIT investing strategies in 2018

Roundtable Discussions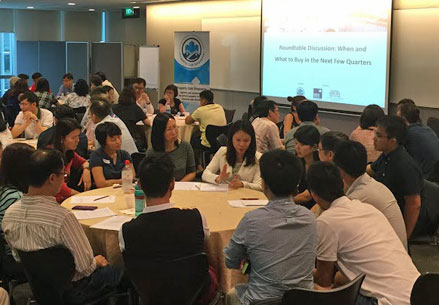 Based on the chosen topics of interest, participants will be seated in roundtables with industry experts. All will move to the next roundtable after each discussion.
Discussion topics (led by):
- En bloc sale: pre-requisites, process, pros and cons (Tay Kah Poh, Executive Director & Head of Residential Services, Knight Frank Singapore)
- Outlook of Singapore residential property market (Vina Ip, Blogger, PropertySoul.com)
- Interest rate hike, housing loan deals and refinancing (Paul Ho, Founder, iCompareLoan.com)
- REIT, estate planning, investment planning, personal financial planning (Kenny Loh, Blogger, MyStocksInvesting.com)
- Insider Info: picking good developers and good quality projects(Tan Wee Kwang, Absolute Inspection)
- 2018 property opportunities and risks (industry expert to be confirmed)

Networking Lunch


Speakers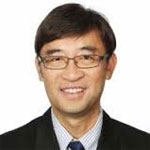 Tay Kah Poh, Executive Director and Head of Residential Sales & Leasing, Knight Frank Singapore
Tay Kah Poh is the Executive Director and Head of Residential Sales & Leasing in Knight Frank Singapore. Prior to joining Knight Frank, Kah Poh was Associate Professor with the National University of Singapore's Department of Real Estate and a Consultant with Straits Trading. Prior to that, he was holding the position of Executive Vice President of Fund Management with Pacific Star Group. Kah Poh joined Pacific Star Group after spending 12 years with Knight Frank Singapore between 1993 and 2005 when he held a couple of key positions including the Head of Office Leasing and Head of Consultancy & Research. He is also an independent director with Roxy Pacific Holdings Ltd and previously served as a member of the Strata Titles Board.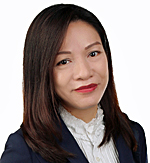 Vina Ip, Blogger, PropertySoul.com
Vina Ip is a property enthusiast who bought her first condominium unit for rent since 2002. In the next 4½ years, she built up a portfolio of five private properties.
Vina is the blogger of PropertySoul.com - a blog to share experiences and tips on property investment. In April 2014, she published her book No B.S. Guide to Property Investment which was a bestseller at Kinokuniya and Times. Vina also founded Property Club Singapore to provide a neutral platform for the learning and networking of like-minded private property buyers, investors and owners.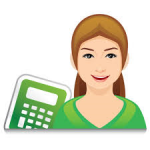 Paul Ho, Founder, iCompareLoan.com
Paul Ho is the founder and editor of iCompareLoan.com. The website helps people to apply for home loans for new property purchase or for refinancing. Users compare rates at the website, and upon finalizing a package, liaise with the banks directly.
All the bankers on the iCompareLoan panel are carefully selected and filtered throughout the years. They are both knowledgeable and ethical. iCompareLoan continues to monitor the bank's performance constantly through customer feedbacks as well as accompany customers to sit in at the session, where the respective bankers will be graded.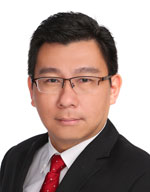 Kenny Loh, Blogger, MyStocksInvesting.com
Kenny Loh is the blogger behind MyStocksInvesting.com. The financial blog first started in 2009 and now attracts over 19,000 readers from over 110 countries.
Kenny is passionate about REITs and has been conducting the longest running REITs investing course in Singapore. He is often featured by the media for his opinions about REITs and also a much sought after speaker at industry events.
Kenny also helps private clients in estate planning and is licensed to advise and manage investment portfolio for private individuals.


Fee
Member: $49
Non-member: $69
(Prices include buffet lunch. Seats are limited. Registration will be closed once seminar room reaches full capacity.)


Registration
Registration is closed. Thank you for your support.
You can sign up for Property Club Singapore membership now to enjoy all the member benefits.
Please contact us if you need any assistance.


Event Photos